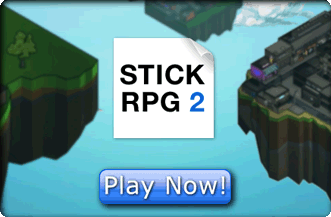 Stick RPG 2 is a sequel to the original classic Stick RPG game created by XGen Studios. The game which fans of the original waited for seven years. The game got the expansion, called Director's Cut, which can bought off the XGen Studios or platform Steam. You can play Stick RPG 2 unblocked here
Ad blocker interference detected!
Wikia is a free-to-use site that makes money from advertising. We have a modified experience for viewers using ad blockers

Wikia is not accessible if you've made further modifications. Remove the custom ad blocker rule(s) and the page will load as expected.