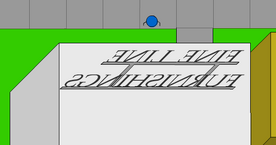 Fine-Line Furnishings
is a location in
Stick RPG Complete
. It is a furniture store that is located beside
McSticks
, across from the
main character's
apartment
. During the original release of Stick RPG, the game was incomplete and the store was not available (along with
Bus Depot
). You must upgrade real-estate to be able to buy more items. The only item you can buy without real-estate requirements is the
Coma-Snooze Bed
.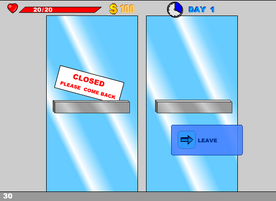 Items available
Edit
These are all the items possible to buy at Fine-Line Furnishings.
Coma-Snooze Bed ($500)
Behemoth-Vision TV ($2,500)
Circuit-Breaking 5000 Computer ($2,000)
Deep Freeze ($2,500)
Stickchoice Satellite System ($3,000)
Stick-Fitness Treadmill ($3,500)
Stick-O-Pedia Xgenica ($2,000)
Suds'N'Bubbles Minibar ($5,000)
Ad blocker interference detected!
Wikia is a free-to-use site that makes money from advertising. We have a modified experience for viewers using ad blockers

Wikia is not accessible if you've made further modifications. Remove the custom ad blocker rule(s) and the page will load as expected.