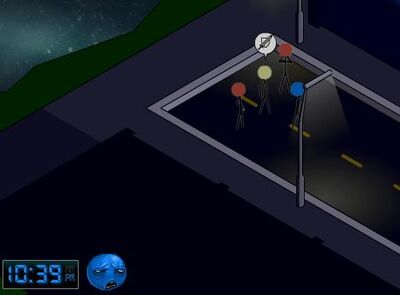 The Eccentric Millionaire is a character in Stick RPG 2, who has an obsession with the rare Trophemon birds. He can be found at night between the Mobster Tower and the Cozy Condo, accompanied by two body guards.
For each bird you give him, you will receive negative Karma (-30) and $1,000. After giving all four Trophemon birds to the Eccentric Millionaire, you will receive a Hoverboard and negative Karma (-50).
Ad blocker interference detected!
Wikia is a free-to-use site that makes money from advertising. We have a modified experience for viewers using ad blockers

Wikia is not accessible if you've made further modifications. Remove the custom ad blocker rule(s) and the page will load as expected.