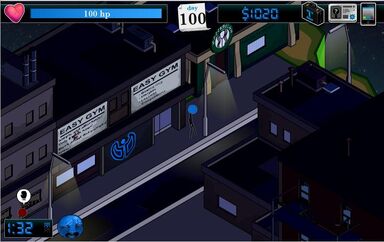 Easy Gym is located on the first island between the Gangster HQ and StickBucks.
For training Strength. You can box or fight or just work out with Broski or Emma 'Extreme'. or you can just go the the one at the university
Ad blocker interference detected!
Wikia is a free-to-use site that makes money from advertising. We have a modified experience for viewers using ad blockers

Wikia is not accessible if you've made further modifications. Remove the custom ad blocker rule(s) and the page will load as expected.